How Can Stone Enhance Your Backyard?
In our last blog, we looked at how you can use stone in and around the home. This month, we're going to look at the different uses for stone in more detail, starting with the garden.
There are a number of ways stone can be used to increase both the aesthetic appeal and functionality of an outdoor area. Whether you're building a retaining wall, installing pool paving, or constructing an eye-catching stone feature, stone is an incredibly versatile product.
Don't believe us?
Well, it can be used for driveways: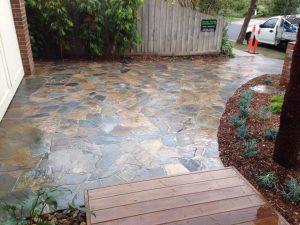 It can be used for wall cladding on your pergola or undercover outdoor area: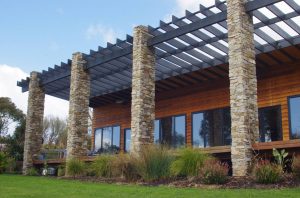 Stone can even be used around the pool: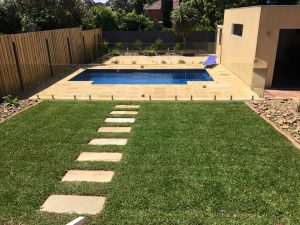 If none of these uses tickles your fancy, what about a retaining wall made from Kanmantoo stone?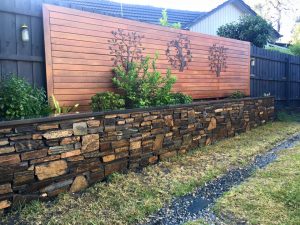 You can do a lot with stone in your back or front yard, and the best part about using natural materials in your landscape design is that your decorative or functional elements will adopt a natural, earthy appearance that looks great in laid-back native spaces, as well as high-end, sophisticated areas.
Available in a host of colours, varying patterns, and even countless textures that will add depth to your retaining wall, pool paving, driveway or stone feature, stone is a durable product with minimal environmental impact.
What Type of Stone Can You Use In the Garden?
 Do you like the appearance of Australian slate? Perhaps you're a fan of bluestone pavers? Granite paving is always popular, and Kanmantoo bluestone is a staple in gardens across Melbourne.
But, don't forget about limestone pavers and stacked stone.
All of these can be utilised in outdoor applications and will require minimal maintenance.
The best way to find out which type of stone is best suited to your space is by talking to the team at Australian Slate & Stone. This is because the type of stone you use will depend on whether you need pool coping or stepping-stones, a driveway or wall cladding.
Give us a call to learn more about the benefits and different applications of stone in your yard.